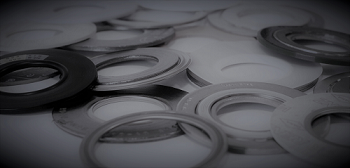 Industrial seals for all sectors of industry. Production, sales, and servicing of a wide range of seals and sealing elements are among the main activities of the company. Our portfolio includes seals for almost every industrial area. All seals can be found in the categories on the right side of the page. You can choose from many materials designed for static, dynamic, thermal or chemical stresses. If necessary, we will be happy to help you select the right material for the conditions of your operation. We also manufacture atypical seals for flat flange connections (e.g. piping systems), hydraulic and pneumatic systems or high-temperature connections directly at our headquarters.
As part of our comprehensive services in the field of seals and sealing elements, we make use of theoretical and practical experience in designing technical solutions and optimal conditions for a given application. The aim is to analyse the current state of the affairs and propose a specific technical solution in terms of its improvement. We provide production of atypical seals, or we produce sealing elements of any shape in a very short time; just provide a sample or drawing. Our production is adapted for the production of large series as well as piece orders. We have modern CNC machining centres, whether it is turning, milling, or cutting.
Delivery times: It mainly depends on the batch size and the complexity of products. Our standard delivery time is usually no more than one week of placing the order. Given our warehouse stock we are able to offer production on short notice in emergency situations.